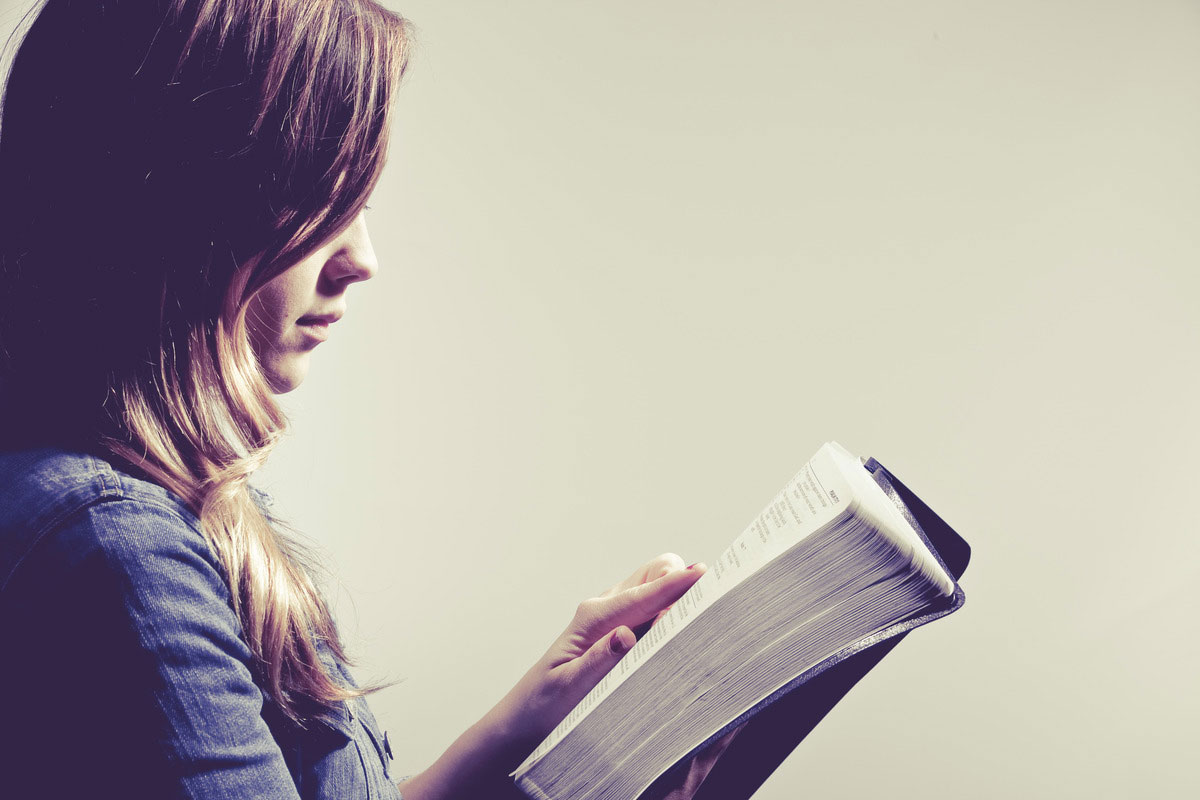 The Most Neglected Part of My Bible Study... And Probably Yours Too | Part 2
Alyssa Poblete | Christian Life
Last week we discussed how meditation is an important and often neglected part of our Christian walks. Today we will continue this discussion by considering some suggestions on how to meditate on God-exalting truths from Scripture.
1. Ask Questions of the Text
In order to enhance our understanding of the text it is helpful to ask specific questions. By doing this we are engaging our minds and using thoughtful reflection. You may want to consider:
What does this teach me about God's character?
How does this text fit in the overall narrative of Scripture?
How does this text point to Christ and what does it teach me about Him?
What does this teach me about human nature?
2. Paraphrase the Text
This is a helpful practice because it forces us to make sure we really know and understand what we have just read.
Close your Bible after you have read the particular section of Scripture for that day and give it a try. Then go back to your Bible and see if your paraphrase lines up. Continue the process until you are satisfied with your paraphrase.
3. Emphasize the Text
The way we read a verse can greatly affect the way we understand it. Take one crucial verse from the text you have just read and think through it by emphasizing each word. Let's look at Romans 8:1 as an example:
There is therefore now no condemnation for those who are in Christ Jesus.
There is therefore now no condemnation for those who are in Christ Jesus.
There is therefore now no condemnation for those who are in Christ Jesus.
There is therefore now no condemnation for those who are in Christ Jesus.
There is therefore now no condemnation for those who are in Christ Jesus.
4. Pray the Text
The seventeenth century English theologian, John Owen, said "if we settle for mere speculations and mental notions about Christ as doctrine, we shall find no transforming power or efficacy communicated unto us thereby." It is so important that we don't just spend time reading a text or studying a text but we must also rely on the transforming power of the text to change our hearts. Hebrews 4:12 says, "For the word of God is living and active, sharper than any two-edged sword, piercing to the division of soul and spirit, of joints and marrow, and discerning the thoughts and intentions of the heart." Through prayer we recognize that only God can change our hearts.
Furthermore, as Keller points out, we learn how to pray and what to pray from God's Word. For example, today I was meditating on Philippians 4:8 which says:
Finally, brothers, whatever is true, whatever is honorable, whatever is just, whatever is pure, whatever is lovely, whatever is commendable, if there is any excellence, if there is anything worthy of praise, think about these things.
So when praying through Philippians 4 one of the things I prayed was: "Lord, unfasten my mind from anything that is false or inaccurate and tether my thoughts to your truth throughout my day."
5. Memorize the Text
Memorization forces us to meditate on the text because we need to remember each word and its placement in the text. Memorization is helpful as well because it lodges God's word into our hearts so that we can call it to mind and use it as a sword in the midst of temptation . His word is the very thing we have to fight temptation. Psalm 119:11 says, "I have stored up your word in my heart, that I might not sin against you."
The Goal of Meditation
Last week I mentioned that the purpose of meditation is ultimately to enjoy God and exalt in who He is. If we miss this, we have missed the whole point.
We were created for the purpose of showing the world that God is more glorious and satisfying than anything else. This is why God has given us minds—that we might search and find all the reasons why He should be treasured above all things (Matthew 22:37-38).
This is a glorious task that ends, ultimately, in our enjoyment and satisfaction in all that God is for us in Jesus Christ . As we all seek to grow in this area of our Christian walks, may we rest in the promise given to us in Proverbs 2:3-5:
"If you call out for insight
and raise your voice for understanding,
if you seek it like silver
and search for it as for hidden treasures,
then you will understand the fear of the LORD and find the knowledge of God.
Proverbs 2:3-5