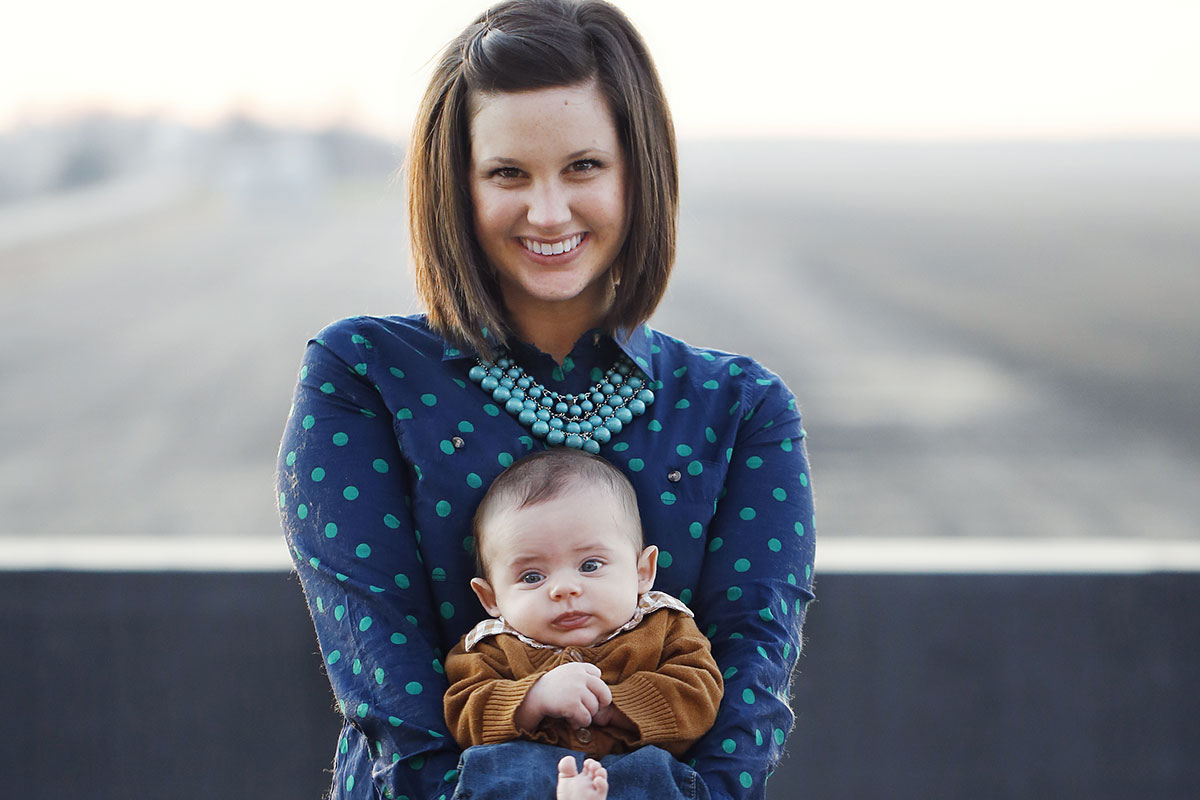 The Gospel (for Moms)
There is something I'm noticing in myself and in moms around me...a heaviness, and a need for burdens to be lifted. A need for there to be less on our plates, less on our minds, and less on our hearts. If moms hear one more thing that they aren't doing right, it seems that we will all collectively hit our knees in mourning and despair. There are enough hard things, and it is so easy to just stay there, stuck like glue to our bitter heart. We cope in a myriad of ways, we joke, we eye roll, we let our kids go un-trained and un-disciplined, we escape, we eat, we exercise, we work, we do whatever we can to get out from underneath the weight of our calling. We go everywhere except the one place that not only lifts our burdens, but replaces them with giant helium balloons.
Moms need refreshing truth to be repeated over and over and over. In every moment when we think are doing good enough job and when we think we are the worst mom on the planet. It's the gospel...mom style...and here's how it goes...
In the beginning, a holy and perfect and righteous God created everything. He created you. He knit you together in your mother's womb, and he knew how many hairs you would have on your head. He loved you and pursued you and put you in the path to hear truth. He is wonderful, is he not? The creator of gorgeous sunsets, full nights of sleep, and our babies. Oh yes, God created them too. He picked them especially for you, to hold, kiss, and love. God is perfect and sovereign over all things, including our motherhood. He made no mistakes when he gave you those little ones.
But while he doesn't make mistakes, we make loads of them. Our motherhood is depraved to the core. Even our best attempts to love and care for and train up our children are flawed and miss the mark. The soothing whisper of our voice isn't enough to stop the cries of our newborn. The soft touch of our hands are not enough to heal their fever. The attempts to correct, to discipline, and to guide are fueled by mixed motives as we sometimes long to create little well behaved robots that look just like us. We strive and fail every moment of every day. We have failed our children, and failed to steward the rich little blessings he chose for us. There are not enough Pinterest activities, homeschool lessons, organic foods, sleep training skills, verse memorization strategies, or chore charts to help us measure up. No matter what program we follow, no matter how much our children behave correctly or how hard we try, we will fail as mothers compared to what God requires of us.
If we stop here, we wind up right back where we've been...heavy, burdened, despairing. This is where the multitudes of well-meaning blog posts, sometimes used as a tool in Satan's box, become deadly. Because there is truth in it, we have failed to measure up in our motherhood. But, what Satan doesn't want you to remember is that you shouldn't stay here.
Jesus came. He was a baby and a boy and an adolescent and a grown man. He always obeyed his parents and respected those around him. He did all of his chores and honored his siblings. Even though he was never a biological father, he deeply cared for children. He drew them near, loved them deeply, blessed them, taught them correctly, and healed them. Jesus shepherded his sheep, not loosing one. He was perfect in every way. Never losing his temper over inconveniences or seeking to escape his difficult circumstances. When his times got tough, he prayed to the father and sought strength. He submitted to his father's will, and resisted temptation until death. Even though he did nothing wrong, he bore the full weight of our inability to be good moms. Our failures deserve punishment and wrath, and we feel that weight. He took it for all of us. Every extra TV show because we don't want to engage our children again. Every excuse we made because we are tired of training and teaching self-control. Every eye roll and sarcastic remark we make to our mom friends about our children instead of building them up. He - paid - it -all.
And it means everything to us as moms. Because if we believe that, and trust it, and know that it's not our doing but his doing that makes us holy, then we are free. No longer do we have to hang our heads in shame or replay our failures in our head over and over. No longer are we trapped by thoughts like, "this is all my fault" or "if only I did a better job". We are doing a poor job sometimes, but we are not defined by it. In fact, we are free from it. Jesus paid for that, we are not condemned because of our failures. We no longer need to live as a slave to condemnation!
Instead, we are free to be fully satisfied in Jesus. We admit our faults, and we seek God's wisdom and strength to correct them. We move on. We have hope. We laugh with our children and at ourselves. We don't see ourselves as moms only, defined by whether or not we succeed or fail, but we see ourselves as daughters of God, wives, friends, church members, and sisters. There is more to us. We can die to our sinful longings and pursue holiness. We can seek to understand what makes a godly mom without deep despair when we miss the mark. Praise be to God.
So I urge us today, fellow mothers, to hear the gospel in the context of our calling and embrace it. Don't sink deeper and deeper into condemnation, but instead, thank Jesus for his sacrifice and then go and sin no more. Listen to him, because only as we live in Jesus do we have the power to be the moms we long to be. He can work in and through us to leave a beautiful legacy. But only if we choose him...only if we live in joy...only if we refuse to get stuck looking at our sin.