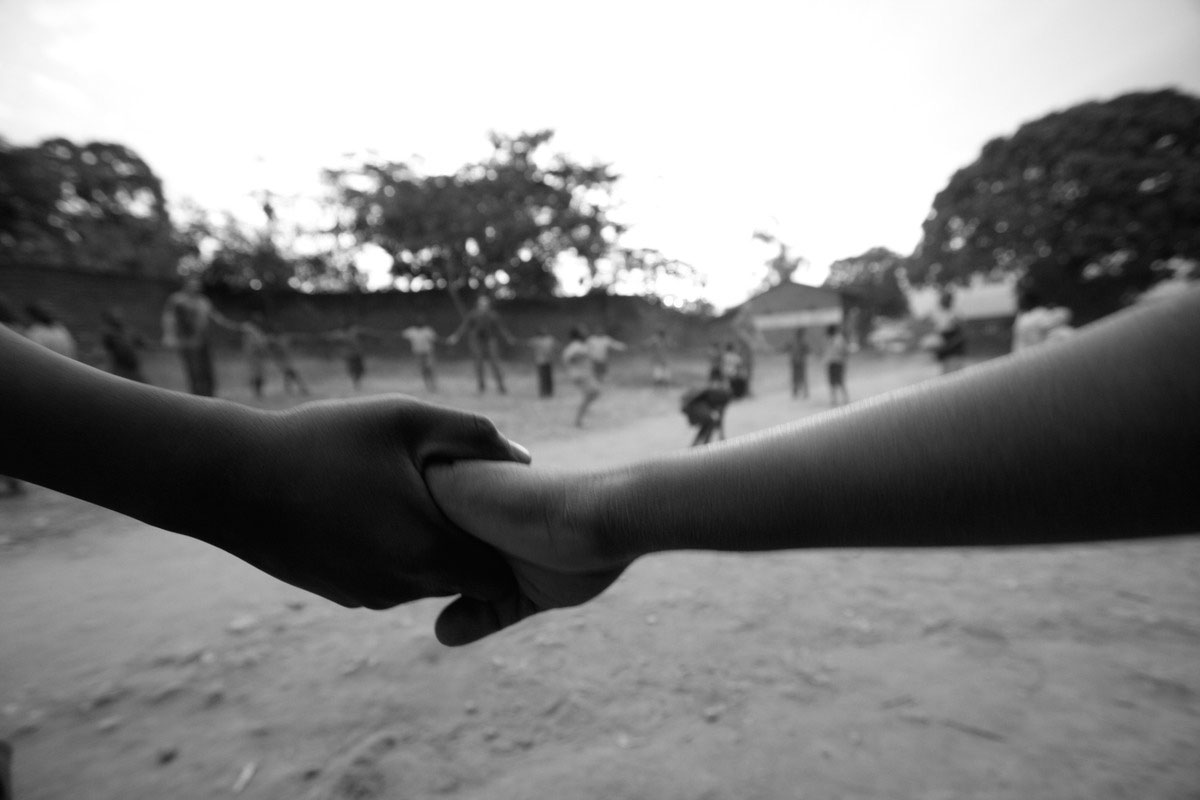 Radical or Normal? Or Neither?
Recently I have been reading critiques of what some are calling the new legalism of being "radical" or "missional." One writer suggests young adults are constantly under guilt and pressure to do something amazing for God. He states this leads to a new culture of narcissism and shame within the church. Are you radical enough? Are you doing enough? Or have you settled for a conventional, suburban life?
I get what he's saying, and I have struggled with this in my own heart. I wonder if I'm doing enough. Am I sacrificing enough? Am I wasting my life? Should we move from the suburbs? Should we move overseas? What am I doing? It quickly becomes legalism, and I judge others by the same standards, or even stricter ones. Why do they live in such a big house? Why don't they go on mission trips? Legalism is exactly the word for it.
The solution given by some of these writers is a "normal life." We're told we just need more people content to live a normal, suburban life. We need people who have kids, grow the church through our children and just live faithfully. We don't have to leave our current context, but should stay here and serve and love where we are.
But then I have conversations like one I had with a young friend today. She has dreamed of going overseas for years and desires to start an orphanage or some sort of orphan care ministry. But she knows there's a mission field right here in Nashville--right out her suburban front door, in her school, at her workplace, even in our church. So she almost feels a little guilty for going overseas, as if she's saying the mission field here isn't good enough or big enough or radical enough.
This is what happens when we bounce from extreme to extreme. Either everyone should move to the ghetto or overseas, or everyone should be content to live in the suburbs. I don't think anyone would actually say those words, but when we react to one idea so strongly, we risk this effect.
In essence, we leave out one important component--the Holy Spirit.
When my husband and I were actively praying about and pursuing a possible adoption of a child with special needs, many people thought we were crazy. This particular need scares many people, but it didn't scare us at all. And this isn't because we're super-human. It's because the Lord had clearly put this on our hearts. It just seemed obvious. Other families who adopt kids with other needs seem crazy to me. I can't imagine doing what they do. But I get it--it's not radical to them; it's just where their hearts are.
When we tell people they don't have to move overseas to be missionaries, we're right. But let's not quench what the Spirit may be doing in their hearts. And when we say everyone could move to the ghetto or work overseas, this might be true too. You could do it. But let's not mistake the possibility for a commandment. It could be we are called to be right where we are.
Either way, the Great Commission is for all of us. "All the world" includes suburban Nashville and outer Mongolia. The mission is the same, but the placement is up to the Holy Spirit. I have to remember, Jesus gave His followers the Great Commission, then gave them instructions to wait until the Holy Spirit came upon them. It's all Spirit-powered.
We can tell one another, "You don't have to do this," but let's not forget that it might be just what we have to do--just what the Spirit has put in our hearts to do. This is what it means to abide in Christ (John 15). If we're there, abiding, we will bear fruit. We can't do it apart from the vine. My friend Marci says, "As we draw near to Christ He bears the fruit through us. We can dream big as we think about how we would like to participate in the kingdom of God, but we have to let the Lord put us there."
So I pray we will come alongside each other, praying for the Spirit's guidance and power in directing each of our paths. May we encourage those serving in the suburbs as well as those in the inner cities or undisclosed locations. May we not assume our passion is from us, but instead given to us uniquely by a loving God who graciously created us for this very purpose--proclaiming His gospel for His glory. May we celebrate and encourage those with other gifts and pray as they use them by the Spirit's power. May we focus on international missions and local missions--may one fuel the other, in a cycle of excitement and rejoicing at the power of our great God.
Wherever we are, let us love. And let us assume nothing--the gospel is for each of us, every day of our lives.