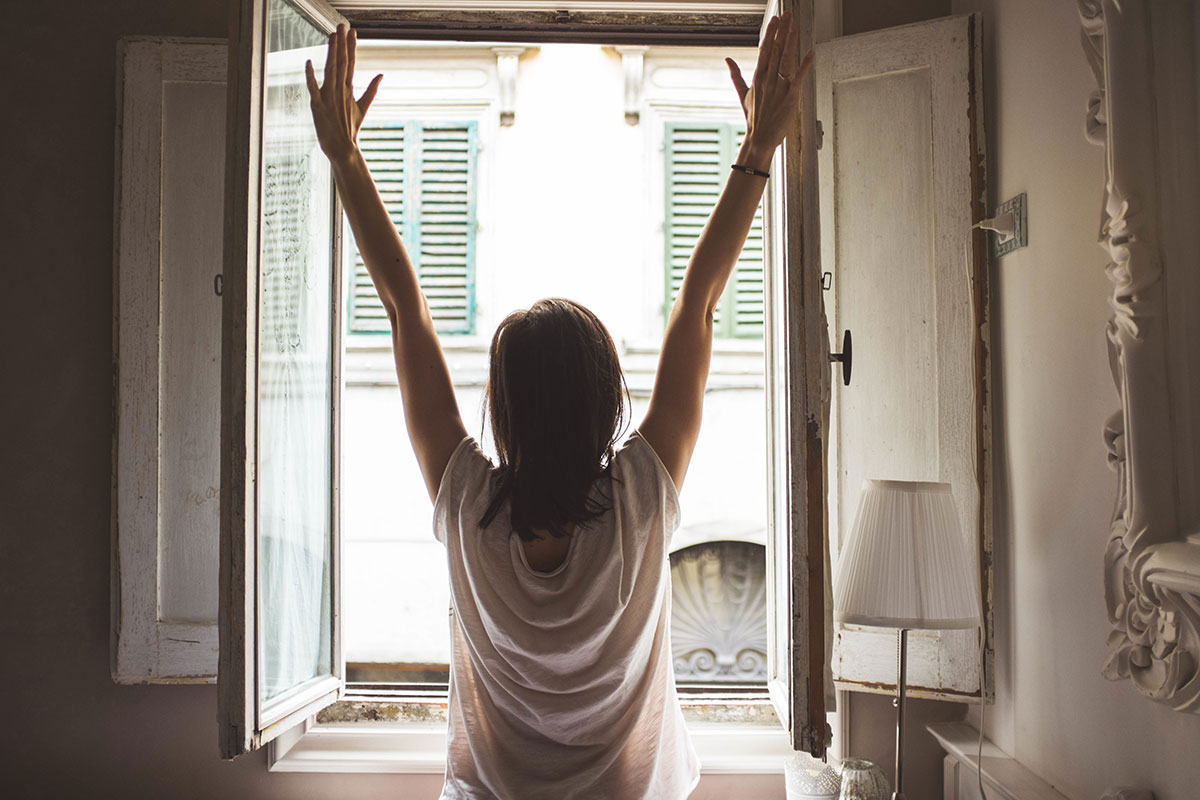 Keeping Your Devotions Daily: Legalism or Not?
Maintaining a consistent and aggressive devotional life can often seem more idealistic than practical.
Depending on the season of life you are in, the line of work you devote yourself to, or your own personal disposition, there are a multitude of factors that can justify why maintaining a devotional life is just not feasible. And yet, it is essential to the life of a Christian.
If you have attended church for any amount of time, I am sure you have heard this plea before. This call is not new or revolutionary. But if you are anything like me, you may not have taken it all that seriously because it just didn't seem realistic.
But let's consider the weight of this call. Imagine if a high profile person like the Queen of England told you, "You can come to me at any time. I will be completely available and devoted to you for as long as you need." You wouldn't pass up an opportunity like that for a moment. How much more amazing is it that the God of the universe gives us this invitation?
In Donald Whitney's well known book, Spiritual Disciplines for the Christian Life he said, "Think of it: The Lord Jesus Christ is willing to meet with you privately for as long as you want, and He is willing- even eager- to meet with you every day!"
WHY COME TO HIM EACH DAY?
Some may argue that they avoid a daily habit of devotional life for the sake of avoiding legalism. You may have even come to this conclusion at some point in your life. Although legalism could arise as a result of our flesh's tendency to make much of the effort that is exhausted in godliness, the daily habit of studying the Word and prayer was God's idea and should not be neglected. As John Piper once said:
Communion with God is the end for which we were created. The Bible says that we were created for the glory of God (Isaiah 43:7). Yet glorifying God is not something we do after communing with Him, but by communing with Him. Many human deeds magnify the glory of God's goodness, but only if they flow from our contentment in communion with him.
Studying God's Word and communing with Him ought not to be undervalued just because we, as human beings, fail to consistently see the end for which we strive for. God created us to glorify Him through our communion with Him. He also created us with an insatiable need to commune with Him.
IT'S MORE THAN JUST OBEDIENCE—IT'S SURVIVAL
In Isaiah 40, God tells us, "even youths shall faint and be weary, and young men shall fall exhausted" (Isaiah 40:30). He goes on to say, "but they who wait for the Lord shall renew their strength; they shall mount up with wings like eagles; they shall run and not be weary; they shall walk and not faint" (Isaiah 40:31). Those that wait upon the Lord, that go to him for strength, will never grow weary. Our Great Creator made us this way. As D.L. Moody once said:
A man can no more take in a supply of grace for the future than he can eat enough for the next six months, or take sufficient air into his lungs at one time to sustain life for a week. We must draw upon God's boundless store of grace from day to day as we need it.
God created us with appetites unsatisfied, desires unfulfilled, and thirsts that are unquenchable. Yet he has provided boundless storehouses of grace to refresh our parched and hungry souls with everything that we need for life and godliness. He has done this by giving us His promised Holy Spirit, His written Word, and the invitation to come to His feet to get our supply. As Jesus instructed in the gospel of Matthew, "man cannot live on bread alone, but on every word that comes from the mouth of God" (Matthew 4:4). Communing with the Lord is not just mere obedience, it is survival.
WHEN YOU DON'T DESIRE HIM
And yes, coming to God's Word is feasting. It does bring refreshment to the thirsty soul. Yet, there can be seasons when it feels tiresome and His Word may seem hollow and empty. Lack of emotions can often lead us to feel hypocritical when we approach His Word. But does our diminished appetite really mean that we are being hypocritical and legalistic when we force ourselves to open our Bible? It can be.
Legalism can arise when we try to keep God's commands in the wrong way and for the wrong purpose. It's is a good thing to obey God's commands. He wouldn't give those commands if they were not good for us. But these commands are of no use to us if we try to attain His law on our own. As Paul said, "Israel, pursuing a law of righteousness, did not arrive at that law. Why? Because they did not pursue it by faith, but as though it were by works" (Romans 9:31-32). Legalism is not determined by whether you seek to obey God's commands but rather by what strength you are pursuing them. The power that supplies legalism comes from human exertion. Piper clearly explained it this way, "legalism deals in debt-payments and magnifies its worth to God. But the power of the 'obedience of faith' does not come from ourselves but from God (the Spirit)."
This type of obedience seeks to receive everything we need for life and godliness from God as a gift of grace. In 1 Corinthians 15:10 Paul said, "By the grace of God I am what I am…I labored harder than any of them, yet not I, but the grace of God that is with me." This type of obedience magnifies God as the supplier of every effort toward godliness.
AVOIDING THE LEGALISM TRAP
So how do we avoid legalism in our pursuit of daily communion? Pray! Pray for affection and then seek after a life of Spirit-empowered discipline. Discipline is not legalism if it is pursued by the enabling power of the Holy Spirit. In fact, the act of discipline can be the prescribed means through which our hearts are quickened once again for the things of eternal value.
Our feelings will always come and go. But rather than viewing the pursuit of a daily devotional life as cold, unemotional legalism, it is so clear that this pursuit is meant for our joy and satisfaction. God created us to need Him. And He also promised that when we come to Him, we will be satisfied.
So, let's come to Him.
"They who wait for the Lord shall renew their strength" (Isaiah 40:31).