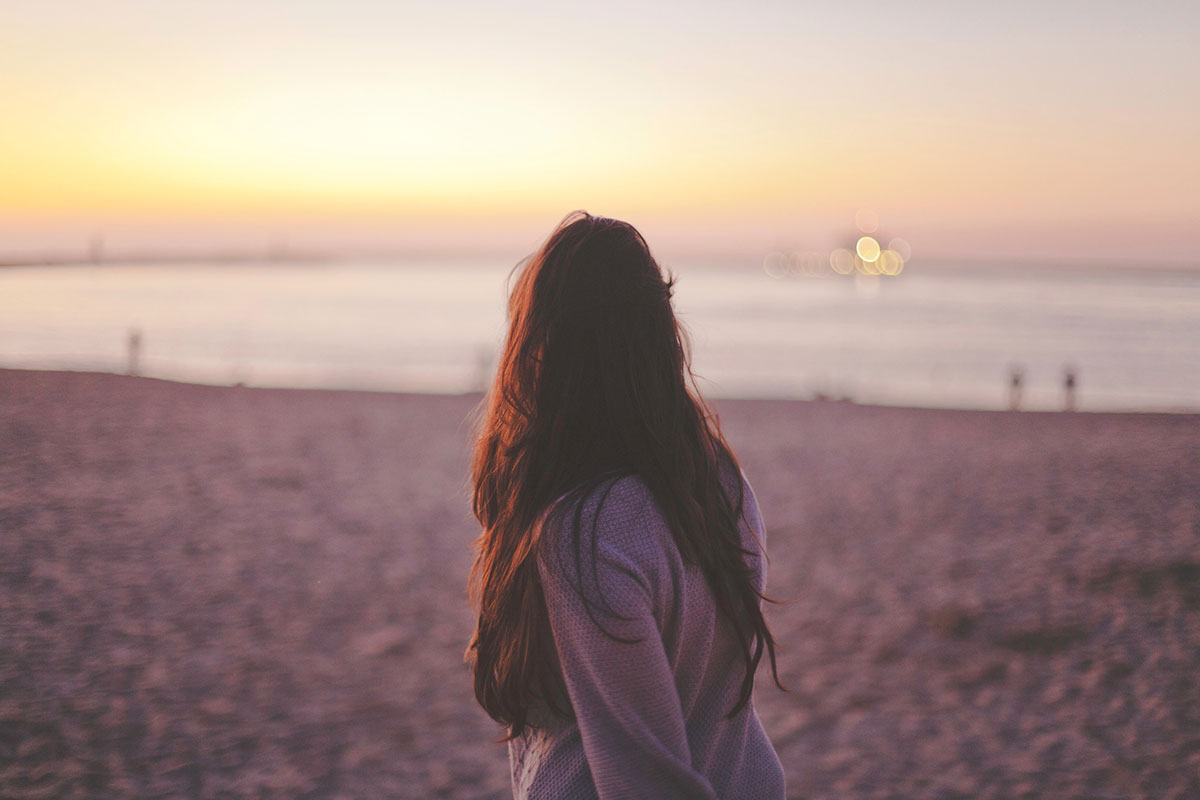 Hope of Glory: Christ in You | Part 3: Glorified and at Home
Every building project has an order of events: foundation, construction, and completion. (I will not give entire credit to my four-year-old son's Bob the Builder show, but yes, I did hear that from Bob.)
Is Christ our foundation (Psalm 62:6)? Absolutely, and what an unshakable one! Is Christ the general contractor of construction, forming us into His image (2 Corinthians 3:18)? And is Christ, the blood price for our salvation, bringing our salvation to completion?
Certainly. We will be glorified and finally at home, for Christ prayed, "Father, I desire that they also, whom you have given me, may be with me where I am, to see my glory that you have given me because you loved me before the foundation of the world" (John 17:24; cf. John 6:39; 14:2-3).
We will be glorified in perfect immortality and taken home to be with Christ forever. Christ's gift and the Father's authority make this possible, "for this is the will of my Father, that everyone who looks on the Son and believes in him should have eternal life, and I will raise him up on the last day" (John 6:40). God's gift of Christ is the only way by which we obtain and experience eternal life.
Hope of Glory: Christ in You
At one time we were all found "having no hope and without God in the world" (Ephesians 2:12). We deserved eternal punishment before God for our sin.
But then the grace of God appeared to all men for salvation: "To them God chose to make known how great among the Gentiles are the riches of the glory of this mystery, which is Christ in you, the hope of glory" (Colossians 1:27). The gospel is the blessed assurance of being forever with Christ, who took the punishment of our sins away. This gives us hope, eternal security, and inexpressible joy.
The day of our completion is coming! Christ redeemed us for far more than the benefits we know and love in salvation here on earth. Let us not forget that "no eye has seen, nor ear heard, nor the heart of man imagined, what God has prepared for those who love him" (1 Corinthians 2:9).
When I sat on my momma's lap at age 4, I received the gospel of Jesus — Christ washing away my sin and bringing me home with Him forever. Then when my mom tucked me into bed at night, she would leave me with this hopeful reminder, "If I don't see you in the morning, I'll see you in heaven!" I loved that hope of heaven, and I still do!
Until four years ago, I had the blessing of all four of my grandparents still living. Life and death had an indistinguishable chasm that connected my reality. I often prayed (and still do!) that we may hear the trumpets of Jesus's return before loved ones pass away. Since my poppy, who loved Jesus very much, has passed away, I have begun to understand and love the truth Paul writes to those of us enduring circumstances of death, "that you may not grieve as others do who have no hope" (1 Thessalonians 4:13).
It is Well With My Soul
My grandparents would tell me about Horatio Spafford, a man who suffered the loss of his four daughters in a tragic shipwreck. Entrusting himself to the Great Controller, Spafford penned words to the hymn It Is Well with My Soul as he sailed over the place where the wreck occurred:
When peace, like a river, attendeth my way,
When sorrows like sea billows roll;
Whatever my lot, Thou hast taught me to say,
It is well, it is well with my soul.
My sin, oh the bliss of this glorious thought!
My sin, not in part but the whole,
Is nailed to His cross, and I bear it no more,
Praise the Lord, praise the Lord, O my soul!
And Lord haste the day, when the faith shall be sight,
The clouds be rolled back as a scroll;
The trump shall resound, and the Lord shall descend,
Even so, it is well with my soul.
Spafford testified as a true pilgrim that his hope was not in this world but in the next (Hebrews 11:13-16). May the example of faithful pilgrims who have preceded us be a buttress to lift the lazy haze in our lives, and usher us steadfastly toward the glorious home that assuredly awaits the saved of the LORD.
Homeward Bound
Such pilgrims, like the Puritans, had realities gleaming with eternal longings. It has been said that their toes were on the edge of eternity. Our toes seem to be curled back at the shores of life's end. Could we be the generation in Christ that has toes scraping the sands, eager to leap out into the next blessed life because we know Christ Himself awaits us?
Worshipping, persevering, and evangelizing should be living marks left on humanity from those who are homeward bound.
Strap on your armor, soldier in the sand, and "Fight the good fight of the faith. Take hold of the eternal life to which you were called ... " (1 Timothy 6:12). May God's grace pour out on us in whatever means we are taken out of this world so that He may bring to completion the promise of being with Christ forever (1 Peter 1:3-4)!
---
This series was dedicated to the past, present, and future blessings of salvation for the called in Christ: justification, sanctification, and glorification. Our last experience of the gospel, namely God's future grace of being glorified, is promised through Christ by the Father's authority, "the God of all grace, who has called you to his eternal glory in Christ" (1 Peter 5:10). This is our hope, this is our glory: Christ in you.