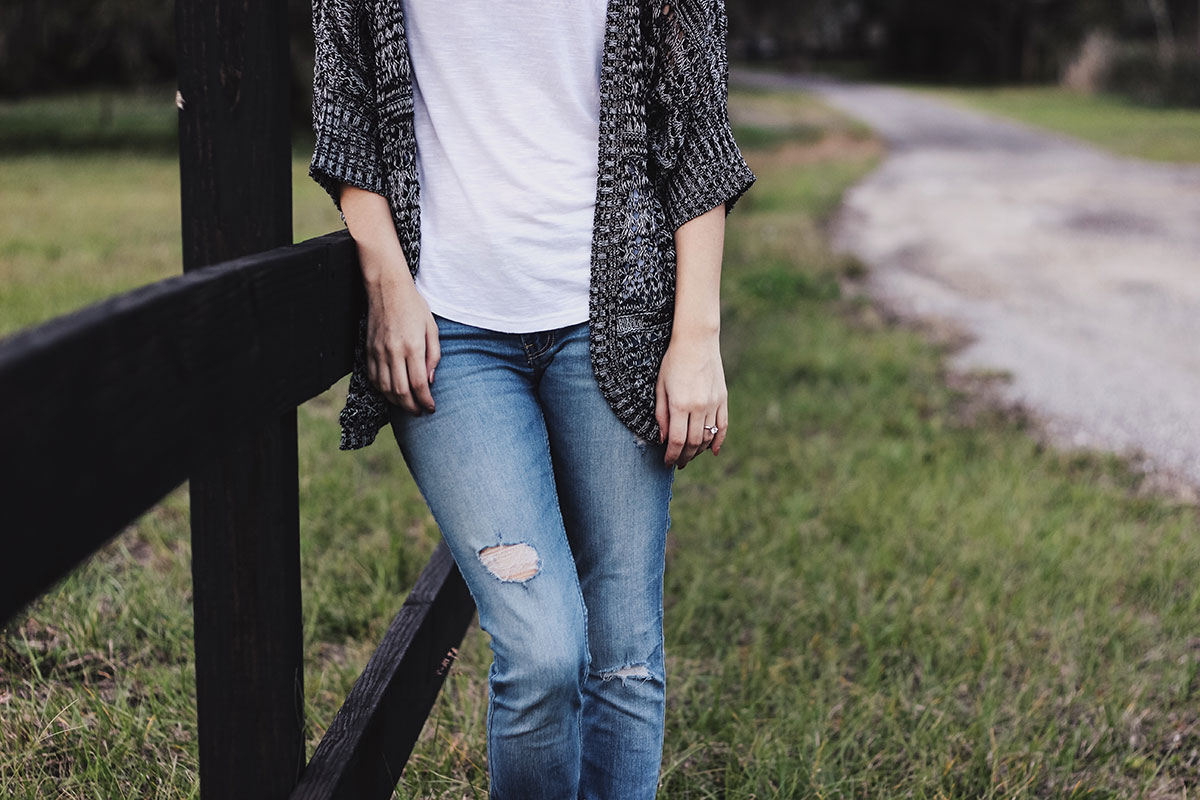 Hope of Glory: Christ in You | Part 2: Sanctified and at Work
To be honest, sanctification has scared me the majority of my Christian life. The commands of God overwhelmed me, leaving guilt and condemnation. My last post,Justified and at Rest, highlighted justification through Christ alone. It has been said that it is God's past grace that justifies, and His present grace that transforms, or sanctifies, the believer.
Confusing justification and sanctification has driven me to places of deep unrest. My hope in this article is to clarify that our efforts in sanctification do not gain God's approval, for Christ did that in justification. Since we, being "set free from sin, have become slaves of righteousness" (Romans 6:18), our efforts are rather empowered by His enabling us to live unto righteousness as new creations!
God's Present Grace
It is indeed Christ in us who has both secured our salvation and earned our sanctification. Sanctification is "the work of God's free grace, whereby we are renewed in the whole man after the image of God, and are enabled more and more to die unto sin, and live unto righteousness." [1] God's kind, free grace towards sinners is astounding: by a gracious act of God through Christ at the start of our salvation, He switched our sinful moral code. He took our self-oriented nature and fastened it upon Himself. Desires and affections muddled in loving ourselves were washed and reoriented towards an ever-increasing affection for God.
The process of being sanctified is both the work of God in us, as well as our work of participating as new creations (2 Corinthians 5:17). I am at rest trusting Him to transform me, and at work glorifying Him. Paul exhorts believers to "work out your own salvation with fear and trembling, for it is God who works in you, both to will and to work for his good pleasure" (Philippians 2:12b-13). The hard work of diligent, God-glorifying effort is coupled with refreshing, sweet grace that overflows into thanksgiving and praise to the One who provided it. The work of God in sanctification ("it is God who works in you") is foundational to understanding that my own work is empowered by Him, and therefore fruitful. [2]
Let us consider biblical truths of sanctification[3]:
While we live on earth our moral renovation is a process of progression (Colossians 3:10)
It began assuredly at salvation by the free grace and will of God (1 John 3:9)
God holds your progress and the whole process in His power (1 Thessalonians 5:23,24)
He lovingly calls you into the effort and equips you for the task (Philippians 2:12,13)
His glory and your joy are being accomplished (John 17:17)
Sanctification ends when eternal life begins (Romans 6:22)
The Tree With Two Roots
In Systematic Theology, Wayne Grudem footnotes a wise analogy from The Hidden Life of Prayer. In comparing our lives to a tree with two large roots, John Livingstone remarked, "Satan strikes … either at the root of faith or at the root of diligence." Faith is to trust God to fuel every effort, "for we are his workmanship, created in Christ Jesus for good works, which God prepared beforehand, that we should walk in them" (Ephesians 2:10). When Satan attacks the root of faith, I begin to struggle with moralism: that I can uphold a life in Christ on my own effort and obedience. My husband's loving note to me on such a morning on the kitchen counter was timely: "Not that we are sufficient in ourselves to claim anything as coming from us, but our sufficiency is from God..." (2 Corinthians 3:5).
When Satan attacks the root of diligence (2 Peter 1:5), to hate the things I once loved and to love the things I once hated, I become a lazy Christian. But if indeed we, "having been set free from sin, have become slaves of righteousness" (Romans 6:18), then "what the true proverb says has happened to them: 'The dog returns to its own vomit, and the sow, after washing herself, returns to wallow in the mire'" (2 Peter 2:22). Trusting God alone is a necessary response in sanctification and must be espoused with diligent effort fueled by His power.
At Rest And At Work
Be at rest in God's past grace of His loving, finished work through Christ. Take comfort in His present grace sanctifying you and enabling you to be diligently at work for His glory (1 Timothy 4:10). Every effort has been fueled by His Sovereign will, and has been packaged for His good pleasure, "for this is the will of God, your sanctification" (1 Thessalonians 4:3).
This is the second article of our three-part series, Hope of Glory: Christ in You. God's past grace justifies, and His present grace sanctifies. In the next and last article of the series, "Glorified and at Home", we will rejoice in His future grace!
---
[1] Westminster Shorter Catechism (Q.35)
[2] Systematic Theology, Wayne Grudem. 1994.
[3] Systematic Theology, Wayne Grudem. 1994.