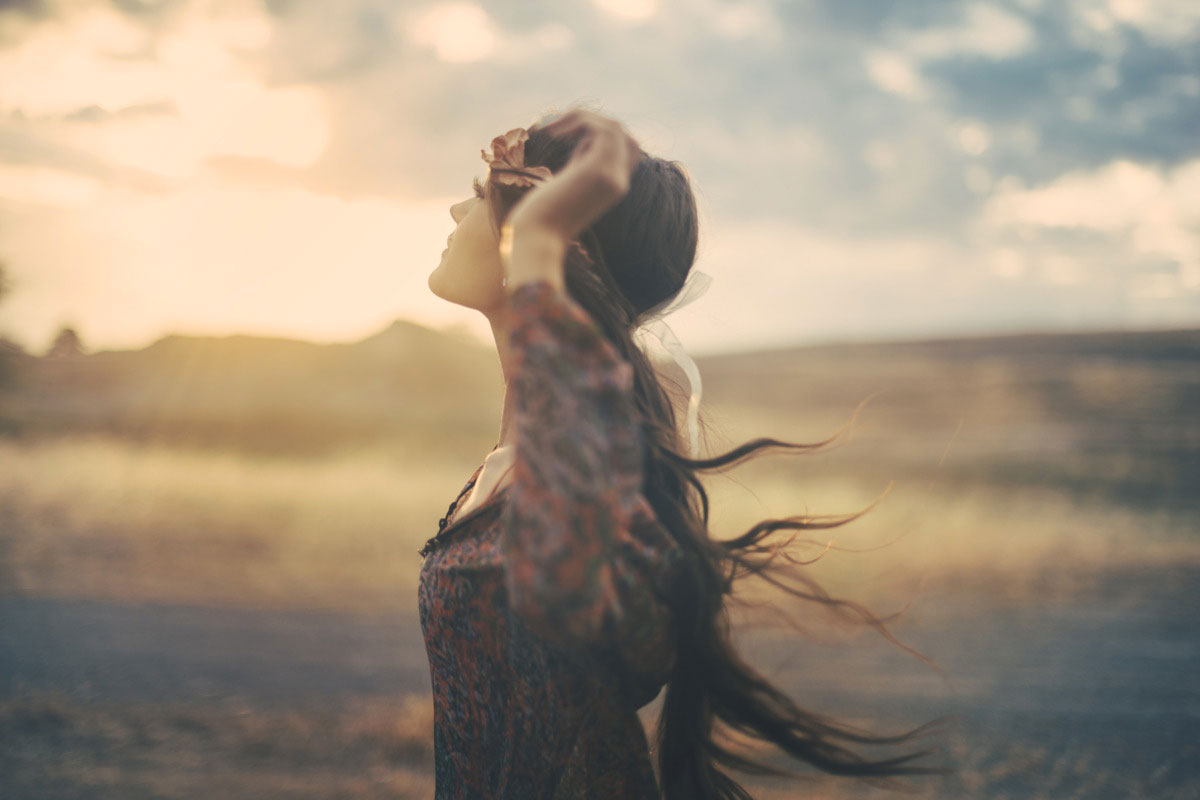 Confession: I Care Too Much About Me
Alyssa Poblete | Christian Life
I noticed something that I struggle with and I don't like it. I wonder if some of you might struggle with it too. I don't naturally want to rejoice with others in their seasons of growth and blessing when I feel as though I am lacking.
I remember a time when I was a busy student in college. Some of my close friends were going on a mission trip together. Although everything in me wanted to join them I was confined to a desk pouring over my textbooks. Whenever they talked to me about their trip I joined in with their excitement outwardly, but inwardly I was brooding. It felt so unfair that I wasn't able to participate.
This reaction reveals something very sick within my heart. It reveals that I live in the kingdom of self rather than the kingdom of God. Rather than rejoicing in the advancement of God's purposes, I want to see the advancement of Alyssa's purposes.
Recently I have been reading through the letters of Paul. Many of these letters were penned while he was in a prison cell in Rome. The Roman prisons of that time presented the worst living conditions. They were located underground beneath the marketplace and contained a small manhole through which guards would send down provisions to the prisoners. Unfortunately these holes also served as drains for rain, debris, and human excrement from the marketplace above. The prisoners were typically bound in shackles or held by chains. Oftentimes the chains were made so short that the prisoner was forced to sit upright at all times.
Paul was confined to a dark cell, alone and unacquainted with the goings on of the outside world except for the occasional letter or visit from a friend. After living so many years as a missionary, where he was able to interact with the world, spread the gospel to the nations, and participate in the life of the church, he was now no longer able to participate in the activity of advancing the kingdom of God as he once was.
Yet, even in the midst of all that he was experiencing, Paul's letters contain a heart that is absolutely filled with excitement and joy at the prospect of seeing others grow in godliness and actively live out the implications of the gospel in their everyday lives.
A Participant Through Prayer
Although he wasn't physically present, he remained an active participant in advancing God's kingdom in a different way—by praying and encouraging others in God's Word. He loved God's kingdom and he loved God's people so much that his present circumstances could not diminish his excitement for God's work in others.
There are four letters that are considered the "prison epistles"—Ephesians, Philippians, Colossians, and Philemon. These letters are saturated with an others-focused love. This love is most clearly expressed in his prayers for other churches.
And these prayers provide a healthy barometer for checking our own hearts. Are you others-focused? Are you led to rejoice in another's growth even when you have less than desirable circumstances? Do you pray for your fellow brothers and sisters the way that Paul does? Let's take a look at some of these prayers:
Paul's Prayer for the Ephesians- Kingdom Knowledge that Leads to Hope
The thrust of Paul's prayer for the Ephesian church was that their knowledge of God would grow and deepen and solidify so much that they would be compelled to believe upon the promises of God's word and that those promises would lead to a life of affection and power.
He begins this prayer by asking "17 the God of our Lord Jesus Christ" to grant them "the Spirit of wisdom and of revelation in the knowledge of him, 18 having the eyes of [their] hearts enlightened" (Ephesians 1:17-18). Paul had a fervent desire that those who profess to believe in God would have a true understanding of the God whom they claimed to worship.
Paul also asked that this knowing would lead to a firm grasp of the hope found in the gospel. He asks that they "18…may know what is the hope to which he has called [them], what are the riches of his glorious inheritance in all the saints, 19 and what is the immeasurable greatness of his power toward us who believe" (Ephesians 1:18-19). Paul knew that right knowledge of God would lead to a firm and unwavering faith in the promises of God for both future grace and present grace.
Paul's Prayer for the Philippians: Genuineness of Faith Resulting in Fruit
Paul begins his prayer for the Philippians by acknowledging that he is sure of their salvation. It is without question that these are fellow partakers of grace. So Paul prays that their "love may abound more and more, with knowledge and all discernment" (Philippians 1:9). Paul is asking that God would cause their genuine faith to result in the fruit of love. His desire is for the Philippians sanctification. He asks that their love would be accompanied with wisdom and all discernment so that their love would be expressed in wise actions that would point people to Christ.
The reason that he prays for their love to be accompanied with knowledge and discernment is "10 so that [they] may approve what is excellent, and so be pure and blameless for the day of Christ, 11 filled with the fruit of righteousness that comes through Jesus Christ, to the glory and praise of God" (Philippians 1:10-11). Paul knew that as they continued to grow in their knowledge of God they would grow in discernment, which would lead to approval of what is good and result in abounding fruit in their life.
Paul's Prayer for the Colossians: Spiritual Strength in Service
In Paul's prayer for the Colossian church he asks that God would strengthen them "11…with all power, according to his glorious might, for all endurance and patience with joy, 12 giving thanks to the Father" (Colossians 1:11-12). The culture of Colossae was dominated by a fascination with spiritual power. People sought power through connection with various gods but Paul's desire is that the Colossians would understand that their power comes from God alone and that they would give the glory to God and not to idols. The purpose of this power that God supplies is for endurance and patience with joy in the midst of their service to others.
Paul's Prayer for Philemon: Effectiveness in Service
Paul's prayer for Philemon is very sweet. Although Paul could not participate in the sharing of his faith with the outside world as he once could he prays on behalf of Philemon that "the sharing of [his] faith may become effective for the full knowledge of every good thing that is in [both of them] for the sake of Christ" (Philemon 6). Paul cared deeply for the advancement of God's kingdom, so much so that he desired to see another person's ministry be effective and prosperous for the sake of God's glory. The genuineness of Paul's heart is clearly expressed in the following verse: "for I have derived much joy and comfort from your love, my brother, because the hearts of the saints have been refreshed through you" (Philemon 7). Paul is led to rejoice in God's work taking place through another believer and it not only makes Paul glad but gives him to have much comfort.
Paul could have used the white space of his parchment to detail the horrific lifestyle he was forced to live in prison but instead he petitioned excitedly on behalf of others to see their ministry thrive and flourish for the glory of God's name.
God will accomplish His purposes (Isaiah 46:10) and He does not need us to do that but chooses to use us as He sees fit. I won't always have the pleasure of participating in Christian service as I may think is best for me. But, what I can hope in is the fact that I have a good and loving God who knows better than I ever could how He will accomplish those purposes. I can also take hope in knowing that in whatever I am doing I can do all things for the glory of God if I die to the kingdom and self and live for the kingdom of God. I love these prayers from Paul because they provide a beautiful picture of what a life consumed with a love for God's purposes looks like.
May we join in with Paul and put God's priorities above our own and may He get all the glory!